GoldMaster Dry Film Photoresist for Nickel/Gold Plating Applications
GoldMaster Dry Film Photoresist is a fully aqueous resist that simplifies circuit board fabrication with special plating finishes, including nickel and gold plating, selective solder strip and thick plating.
GoldMaster, available in a 3 and 4 mil thickness, is a high productivity, easy stripping resist that eliminates extra processing steps, such as UV curing and thermal baking, without compromising quality or cost.
Check out GoldMaster on you next demanding gold plating/selective metal plating job.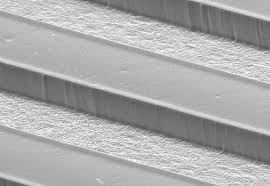 Warranty for Dry Film Photoresist product
Only applicable to products in Dupont's genuine series of Dry Film Photoresist which are distributed in Vietnam.
All GoldMaster Dry Film Photoresist products are warranted if the machine has been damaged by the manufacturer's fault.
If customers need warranty, product maintenance, please contact Achilles, customer care phone number: 0934 326 889 (Ms.Hien) or 0366 116 083 (Ms. Yen)
Achilles is a genuine supplier of the Plate Master series of photosensitive dry films and other Dry Film Photoresist related products.
For retail quotation, bulk order and product information consultation please contact 0934 326 889 (Ms.Hien) or 0366 116 083 (Ms. Yen) via email info@achilles.com.vn or website https://achilles.com.vn/.