ELANTAS is a leading manufacturer of insulating and protective materials with focus on the global electrical and electronics industry.
The ELANTAS group offers a comprehensive portfolio of wire enamels, impregnating resins and varnishes, casting and potting resins, flexible electrical insulation materials, materials for electronic protection, specialty industrial coatings, products for printed electronics as well as a wide range of tooling and composite materials.
With the most advanced technology in the world, modern production and testing facilities, scientific management, Elantas provide customers with first class technology, high quality products and value-added services.
I. ELANTAS Adhesives for PCB Assembly
– Underfill.
– Glob Top Sealing Compound.
– Adhesives with Thermal Conductivity.
– Multi-purpose structural adhesive.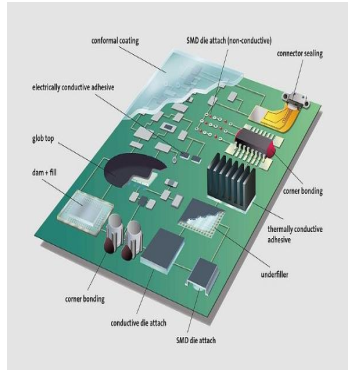 II. ELANTAS Adhesives for Micro Assembly
– Low temperature cure adhesive
– Die attach adhesive
– UV/Visible Cure Adhesives
– Hot melt adhesive
– Moisture cure adhesives
– Hybrid cure adhesives.
III. ELANTAS Adhesives for Advance applications
– CIPG and FIPG
– Printed Electronics.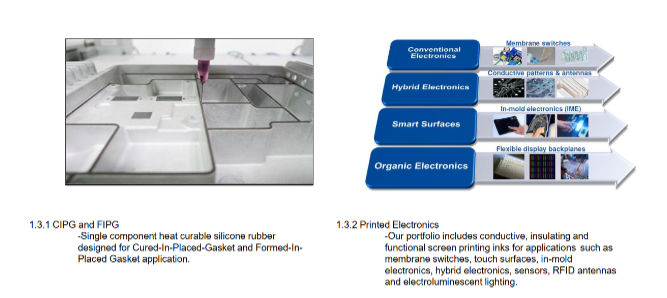 ELANTAS Adhesive solution for Electronics
Total package for different application
Different curing mechanism to meed customer needs
Innovative technology global/regional technical support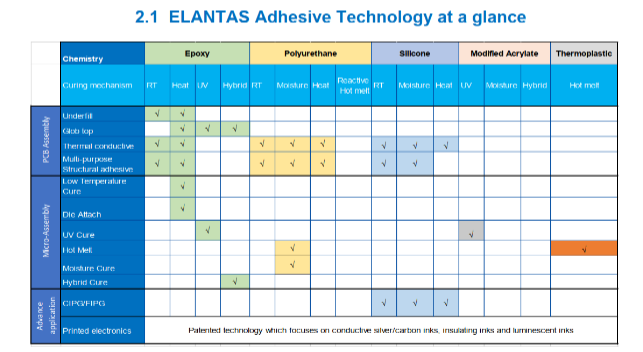 IV. ELANTAS Adhesives Solution for Electronics
Total Package for different application
Epoxy
Polyurethane
Silicone
Urethane Acrylate
Thermo plastic
Different Curing mechanism to meet customer needs
 Low Temperature
Room Temperature
Heat
Moisture
UV
Hybrid
Hot melt
Innovative technology and global/regional technical support
Printed Electronics
Thermal Interface Materials
Global R&D and Regional Application lab
CONTACT
Achilles is distributing Conformal coating, Adhesive for PBA and Potting materials. Those products are manufactured in Elantas Malaysia factory.
For retail/whole sale pricing, bulk ordering and product information advice please contact Ms. Mai (0976.137.653) via info@achilles.com.vn or the website https://achilles.com/.