DuPont Kapton XP provides a type H film coated on one or both sides with a proprietary fluorocarbon resin which provides excellent mechanical strength and adhesive properties at elevated temperatures. In addition, high level bond strengths of XP to copper, itself or other materials are maintained at elevated temperatures.
The four graphs included with this bulletin compare retention of bond strength of type FN and type XP from room temperature to 200°C. Kapton® XP exhibits the same chemical stability, electrical properties, and mechanical strengths in high and low temperature environments as has been demonstrated with Kapton® FN.
Availability
Both 2 mil Kapton XP (919) and 1.5 mil XP (019) are in inventory. Other constructions can be made available as market
applications and needs develop. Substrate preparation and electrical, mechanical and chemical data can be found in the Kapton Summary of Properties booklet (EI-10142).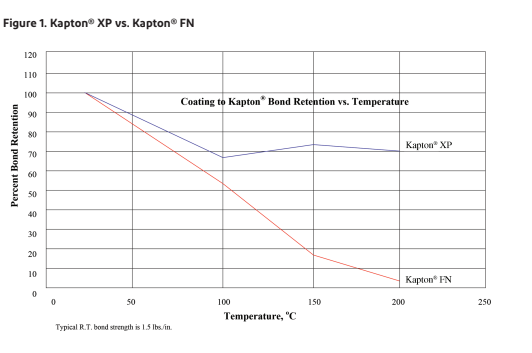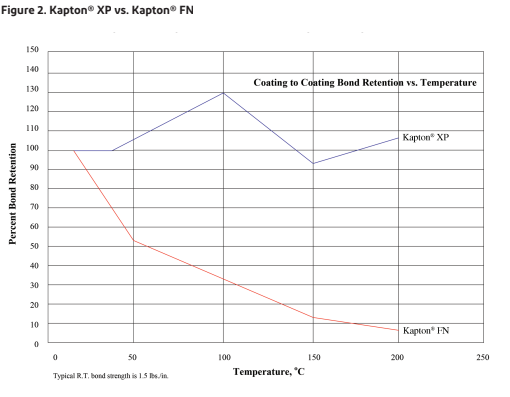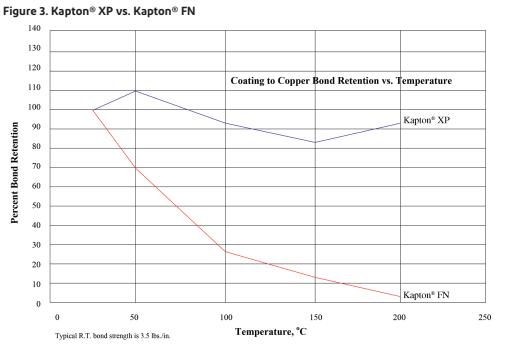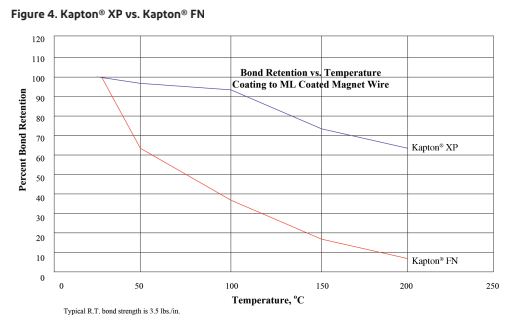 Warranty for Kapton products
• Only applies to Dupont products distributed genuine in Vietnam.
• All Kapton products are warranted if the machine fails due to manufacturer fault.
• For warranty and product maintenance, please contact Achilles, customer service phone number: (Ms. Mai 0976137653)
• Achilles is the genuine supplier of products related to Kapton
• For retail/whole sale pricing, bulk ordering and product information advice please contact (Ms. Mai 0976137653) via info@achilles.com.vn or the website https://achilles.com/.