DuPont™ Nomex® 900 Series for Liquid-Immersed Transformers
Designed specifically for liquid-immersed transformers, the DuPont™ Nomex 900 Series provides an ideal insulation solution, helping to enable increased short and long term reliability, or reduced size and weight with greater power density.
Insulation systems based on Nomex® 900 Series papers and pressboards help maintain excellent electrical and mechanical characteristics over the service life of a liquid-immersed transformer.
With insulation systems based on the Nomex® 900 Series, the weight of a given liquid-immersed transformer can be reduced by as much as 25% for a given kVA output. Conversely, the kVA rating can be increased by up to 50% for a given size and weight.
The Nomex® 900 Series is compatible with commonly used adhesives, transformer oils and dielectric fluids, including high-temperature liquids, such as silicone oil or ester liquids, which permit even greater savings in size and weight.
Nomex 910
Nomex 910  is a unique aramid enhanced cellulose material, composed of high quality electrical grade cellulose pulp and the same binder made from high temperature meta-aramid polymer as used in other Nomex brand papers. The paper consists of a single consolidated sheet without any additional binders or additives.
It exhibits physical and electrical properties that are between Nomex 410 and cellulosic papers. And can therefore be used in optimizing transformer designs with regards to cost, operating temperatures or extension of insulation system life.
Based on thermal aging ( IEEE C57.100™-2001) the thermal performance of Nomex 910  is at least 20°C better than that of standard Kraft paper in mineral oil systems.  This performance enhancement translates to a system thermal class of 130°C in mineral oil.
Comparing dielectric tests results in mineral oil (ASTM D149), the new paper has more than 30% higher AC dielectric strength than Kraft paper. This could provide an advantage in the design of transformer windings, with potential savings in multiple layer insulation structures.
Applications for Nomex 910 include interlayer insulation in liquid-immersed transformers for distribution and small power, and wire-wrapping of conductors in medium and larger transformer designs.
Nomex 910  is initially offered in three thicknesses—0.08 mm (3 mil), 0.13 mm (5 mil) and 0.18 mm (7 mil).  Additional thicknesses may be offered in the future. 
Nomex 926
Nomex 926 is a strong, high-dielectric, high temperature, extremely durable and chemically stable paper that is specifically designed for use as wire wrap in liquid-immersed transformers.  Due to the excellent impregnability of Nomex® 926, its electrical properties are enhanced in oil. Nomex 926 offers exceptional resistance to shrinkage and compression.
Nomex 926 is ideal for applications with high-load stresses.  It is suitable for all temperature applications defined within IEEE C57.154, which has an upper thermal class of 180°C.
Nomex 926 is available only in a 0.05-mm (2-mil) thickness.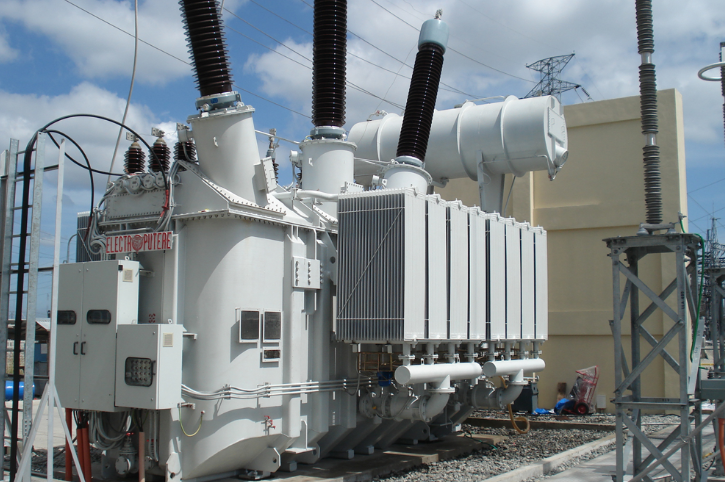 Nomex 992 PSB
Nomex 992 PSB is a low-density pressboard produced in two thicknesses—1.6 mm (63 mil) and 3.2 mm (125 mil)—with a specific gravity of 0.5.  The low density of Nomex® 992 PSB allows easy formation of complex shapes and provides the highest saturability of the Nomex® pressboard products.
One of the more common applications for Nomex 992 PSB is transformer core tubes.
Nomex 993 PSB
Nomex 993 PSB is a medium-density pressboard produced in thicknesses ranging from 1.0 mm (40 mil) to 4.0 mm (160 mil), with specific gravities ranging from 0.7 to 0.9.  Nomex® 993 PSB provides a balance of rigidity and conformability, along with outstanding saturability and excellent properties in oil.
Nomex 993 PSB is well suited for liquid-immersed transformer applications that require a larger formed part, such as angle rings, dielectric barriers or core tubes in larger transformer designs.
Nomex 994 PSB
Nomex 994 PSB is a high-density pressboard produced in thicknesses ranging from 1.0 mm (40 mil) to 9.6 mm (380 mil), with specific gravities ranging from 1.1 to 1.2.  Nomex® 994 PSB provides superior stability under compressive loads. This superior resilience helps to ensure that coil structures can remain tight and able to withstand short circuit forces—even after years of service.
It will absorb oils and other liquids, but not as readily as Nomex® 992 PSB and Nomex® 993 PSB.
Nomex 994 PSB is typically used for spacers and other structural components in liquid-immersed transformers.
Typical Liquid-Immersed Transformer Applications for Nomex® 900 Series
• Mobile transformers
• Traction transformers
• Wind turbine generator step-up (GSU)
• Rectifier transformers
• Furnace transformers
• Distribution transformers (<36 kV)
• Power transformers (>36 kV)
• Rail trackside transformers
• HVDC transformer/reactors
• Underground/submersible transformers
Warranty for Nomex products
• Only applies to Dupont products distributed genuine in Vietnam.
• All Nomex products are warranted if the machine fails due to manufacturer fault.
• For warranty and product maintenance, please contact Achilles, customer service phone number: 098 469 4884 (Ms. Duc).
• Achilles is the genuine supplier of products related to Nomex DuPont.
• For retail/whole sale pricing, bulk ordering and product information advice please contact
098 469 4884
(Ms. Duc) via info@achilles.com.vn or the website 
Achilles