DuPont Kapton HPP-ST is a two-sided, treated film that offers the same excellent balance of physical, chemical, and electrical properties over a wide temperature range offered by general purpose Kapton HN. Additionally, this high performance film has superior dimensional stability and excellent adhesion with most adhesion systems. Adhesion data for HPP-ST can be referenced in the adhesion to Kapton® technical bulletin.
In applications where low shrinkage and superior adhesion are important, DuPont Kapton HPP-ST is the polyimide film of choice.
Applications
• Electronic parts
• PCB stencils
• Screen printing
• Insulation tubing
Product Specifications
Kapton® HPP-ST is manufactured, slit and packaged according to the product specifications listed in H-38479 (6/18).
Certification
Kapton® HPP-ST meets ASTM D-5213 (type 1, item A) requirements.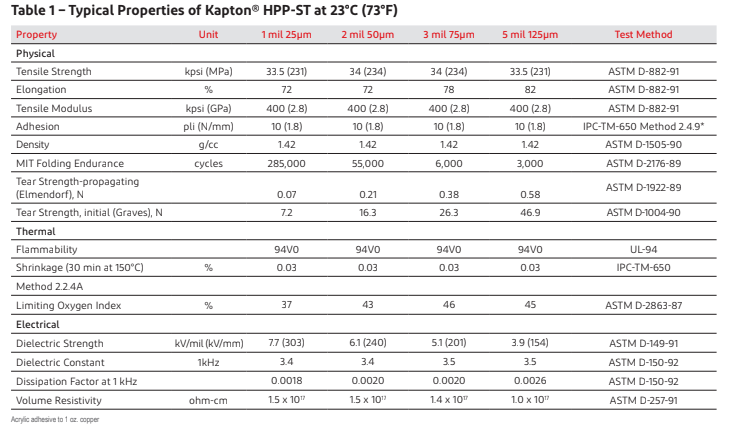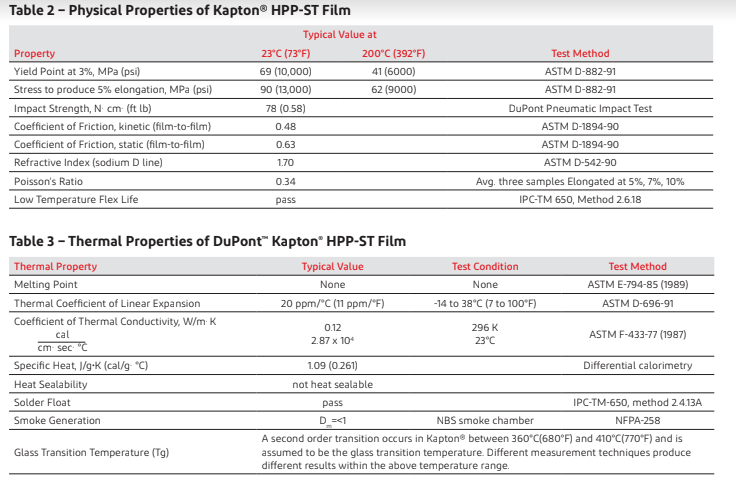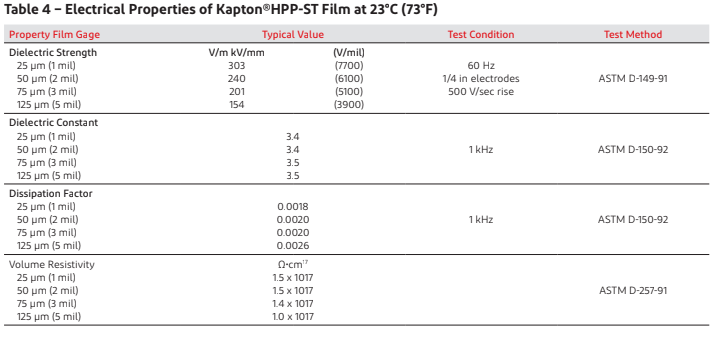 Dimensional Stability
The dimensional stability of DuPontTM Kapton® polyimide film depends on two factors–the normal coefficient of thermal
expansion and the residual stresses placed in the film during manufacture. The latter causes Kapton® to shrink on its first
exposure to elevated temperatures as indicated in the bar graph in Figure 1. Once the film has been exposed, the normal values of the thermal coefficient of linear expansion as shown in Table 5 can be expected.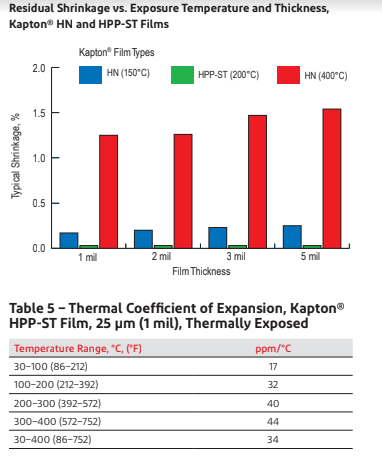 Warranty for Kapton products
• Only applies to Dupont products distributed genuine in Vietnam.
• All Kapton products are warranted if the machine fails due to manufacturer fault.
• For warranty and product maintenance, please contact Achilles, customer service phone number: (Ms. Mai 0976137653)
• Achilles is the genuine supplier of products related to Kapton
• For retail/whole sale pricing, bulk ordering and product information advice please contact (Ms. Mai 0976137653) via info@achilles.com.vn or the website https://achilles.com/.