Vespel CP-8000 series composite parts are made from fibers braided into hollow tubes held in a matrix of resins. This produces bushings that offer the best combination of properties for applications that require the benefits that a composite structure offers. Toughness, thermal resistance, self-lubricity, and wear resistance are the most common requirements for the Vespel CP-8000 series products.



100 hours, 70 psia (483 kPa), circulating air, saturated conditions, volume/surface area = .024 in (0.61 mm)
Note: Each part configuration is custom-designed to optimize process capability and part performance by adjusting resin/fiber ratios, fiber deniers, and braid construction. These design considerations can cause variation from the typical values listed above. Listed properties are based upon technical data that DuPont believes to be reliable. DuPont makes no warranties, expressed or implied, and assumes no liability in connection with use of this information.
Thermal Oxidation Curves for CP-8000
(Tests performed in circulating air, saturated conditions)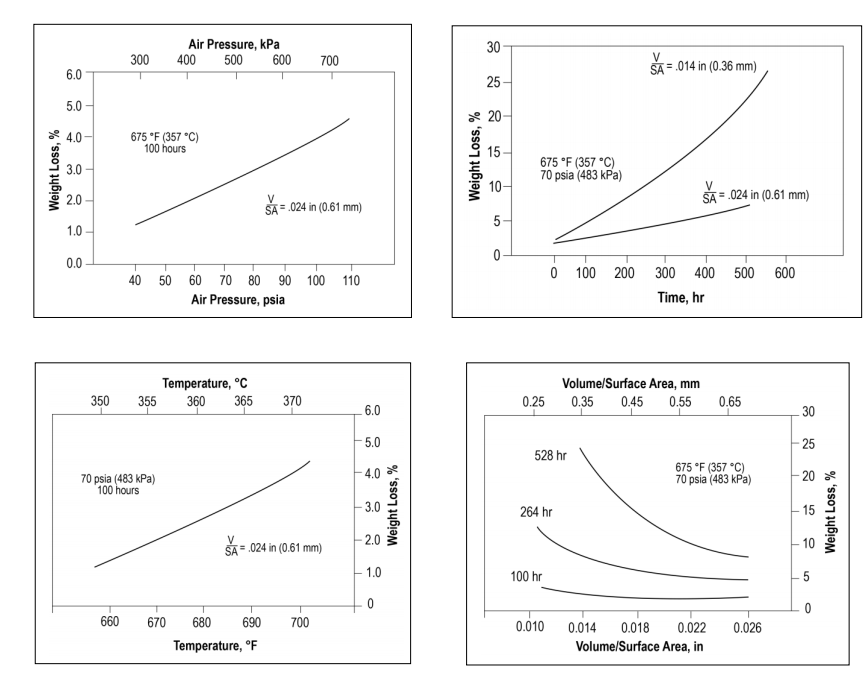 Warranty for Vespel CP 8000 products
• Only applies to Dupont products distributed genuine in Vietnam.
• All Vespel CP 8000 products are warranted if the machine fails due to manufacturer fault.
• For warranty and product maintenance, please contact Achilles, customer service phone number: Ms. Đức 098 2132184
• Achilles is the genuine supplier of products related to Vespel CP 0600
• For retail/whole sale pricing, bulk ordering and product information advice please contact Ms. Đức 098 2132184 via info@achilles.com.vn or the website https://achilles.com/.